If you are like a lot of homeowners, you may be used to taking on projects around your home on your own. Even the most avid DIYers should think twice about replacing their garage door springs, however. Garage door spring installation can be dangerous unless you know exactly what you are doing.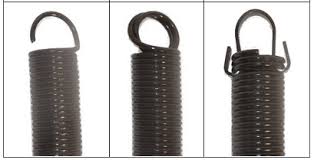 The springs on your garage door are designed to support the vast majority of the weight of the door. Thanks to the springs, lifting the door by hand is not only possible, but is actually quite easy.
When the springs break or malfunction, your door will stop working correctly. It may close too quickly or may be difficult to raise or lower. A visual inspection of your springs can often allow you to spot a problem. For instance, you may notice a visible gap in the middle of one of your springs.
At this point, you may be tempted to order a new spring for your door and install it yourself. Before you do, however, you should take a minute to stop and think about everything that could go wrong. There is a great deal of force tied up in the springs. If the springs were to come loose or suddenly pop out of place while you were repairing the door, this force would instantaneously be released. This could result in really serious injuries.
With so much at stake, it makes a lot more sense to leave garage door spring installation to the pros. It doesn't cost a lot of money to hire a garage door repair Cypress company to install the springs for you. All in all, it is a smart investment when you consider that it could potentially save your life. There is no point in taking unnecessary risks with your garage door. Instead, consider hiring a professional repair technician today.